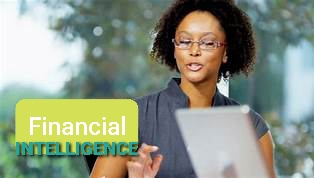 Financial Intelligence Initiative

Financial Stewardship in the African-American Community

We are proposing the creation of a Black Wall Street USA Insurance Agency & A Black Wall Street Financial Literacy Non-Profit.

The goal is to address the needs and concerns of African American Financial Professionls & the communities they serve. (BWSI) will be a non-profit membership organization for African American financial advisors and affiliated professionals. Our goal is to educate our Black community and to work in alliance with academic leaders in the Black community and HBCUs that support financial planning degree programs, legislative and regulatory bodies, financial services firms and consumer interest organizations. BWSI will foster the value of financial planning and advances the financial stewardship initiative.

We envision Black Wall Street USA (BWSI) to be the future where the Black community is financially savvy with expert guidance to sustain generational wealth and serves to expand the community of successful Black financial professionals.
The Black Wall Street USA (BWSI) will be a leading financial services organization in fostering the inclusion, nurturing and development of African American financial advisors. BWSI's mission focuses on developing and fostering professional relationships among African American and other professionals working in the financial services industry.

Contact the councilor of the Financial Intelligence Initiative via email.
Becoming A Supporting Member Advances this Initiative
Our History Our Movement Our Leaders Open Forums Our Initiatives Join Renew

BWSUSACOR BWSUSAEDC BWSUSAHWC BWSUSAIRR BWSUSANWC

Global Midwest Northeast Northwest South Southeast Southwest Africa Europe

Black Wall Street USA - BlackWallStreet.org