Black Wall Street USA Broadcast Video Ads

Your business or organization can reach a combined 2.4 million Black Wall Street USA Facebook followers and subscribers in a matter of seconds. Video ads should be delivered from 30 to 120 seconds in length. Your 30/120 second commercial will be posted on 300+ Facebook pages all over the globe.

Cost: $89.00 per social media post deployment.

Juneteenth Special Get two broadcast video ads for the cost of one in June. Total value $188.00 - Offer Ends June 30th.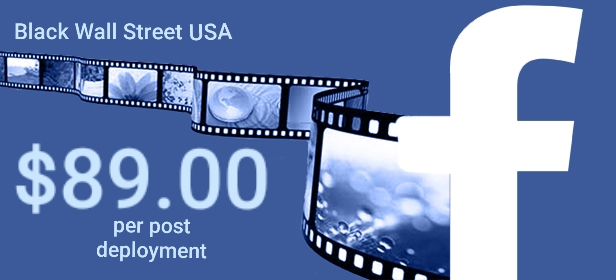 Combined total Likes and Followers from all 372 Black Wall Street USA Controlled and Operated Facebook Pages


Video ads submission procedures will be sent to your email inbox upon completion of your order. Contact BWSUSA Web Developers for information at webteam@blackwallstreet.org