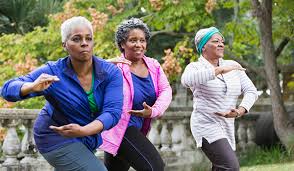 Seniors Holistic Health Initiative

Enhanced Conscious Awareness of Life

A Holistic Approach For The Elderly The need for homecare might continue to increase as over the next decade as the elderly population is increasing and people are finding reasons to take care of their aged at home. As the location of care continues to move closer to home.

The caring relationship between a caregiver and a elderly is vital for the total wellbeing of the elder. Elders require a caring relationship, which enables enhanced conscious awareness of life and health experiences. The nature of the relationship is to be able to relate to each other and be harmoniously attracted in having a meaningful and social relationship. Relatively healthy older people, particularly those in the 60 to 70 age range, are likely to need services similar to other adult health center populations.

They may face challenges similar to their younger counterparts; language barriers, limited health literacy, or cultural factors may impact health care access. Yet for the older-old, these familiar challenges are compounded by additional barriers to optimal care and quality of life. The disabled of any age often need supportive services to remain as healthy as possible and in the community. As the population ages into the 75+ or 85+ categories, there is more likelihood for the presence of disability and the need for special services.

Many more health programs are now beginning to serve disabled elders and even more programs are realizing that, given demographic changes, they must plan to provide services in the future that encompass not only the physical needs of vulnerable patients, but also the psychosocial needs that significantly impact health, health care access, and quality of life.
Becoming A Supporting Member Advances this Initiative
Our History Our Movement Our Leaders Open Forums Our Initiatives Join Renew

BWSUSACOR BWSUSAEDC BWSUSAHWC BWSUSAIRR BWSUSANWC

Global Midwest Northeast Northwest South Southeast Southwest Africa Europe

Black Wall Street USA - BlackWallStreet.org