Black Wall Street District Implementation Initiative

Black Wall Street Districts are based on the spiritual blueprint of the original Black Wall Street Tulsa district. Black Wall Street districts are recognized as an urban area that is a thriving center of business, industry, and culture and is one commercial strip that has 50%-70% or more businesses owned by African Americans. This will enable local organizers and Black Wall Street district leaders to focus on what they are doing within Black Wall Street potential district. Leaders consider the people to be involved. District president's make sure the group is balanced and no special interests dominate.
Step One: The Right Spirit
Step Two: Recognizing a Black Wall Street District
Step Three: Measurable Objectives
Step Four: Evaluation
Step Five: Capacity Analysis
Step Six: Feasibility Study
Step Seven: Legislation
Step Eight: Black Wall Street Business Proposal

A Father To The Fatherless Initiative
This initiative was created to address issues in which deals with African American males ages 4 years old through 18 years old who grew up without a father in the home. Many of our males are missing the teachings of positive male figures and sometimes go in the wrong direction or path in order to attempt to find fatherhood in the street as a result of lack of fatherhood. This initiative is to become the intersection between fatherhood and a dead end. This initiative prevents low self esteem and lack of parenthood.
A Funding Source for Our Community 3UFirst Initiative
3ufirst initiative was created specifically to solve the major problems in the Black community. Focusing on, Job creation, Business and Investment opportunities, Donating 50% of net profits back into the community, Sponsoring, Building Wealth, and funding the best nonprofits across the country. Starting with an online shopping mall, we can bring millions back to our community, from the billions we spend every year, outside our community. Benefits/Objectives/Goals 3UFirst offers Black Wall Street USA shares, donations, and sponsorship. In return BWSUSA endorses, supports, and promotes 3ufirst. Using the Global Black Wall Street USA platform, 3UFirst can invest in district, regional, and national agendas. Differences from other Black Malls 3ufirst sells Black products and mainstream products. This is where we are spending the majority of our money, so it makes sense to have options.
African American Businesses Initiative
African American Businesses in the urban communities that will help produce jobs and bring more money and resources back to the urban communities and put money back into those areas such as internships in all types of businesses such as commercial such as products in service's so that the people in those areas would have knowledge of how to handle and run a Business actively.
African American Cultural Union Initiative
African American Cultural Union will be financed by monthly union dues of $5/$10. This will create annual wealth of over $1.9 billion. The union dues will be used to create the employment and hands-on training classes necessary for our members to start working with our engineers and community leaders for the redevelopment of our communities. This will start with Communication and Community Development training classes for our much needed lessons in the laws of the land, proper communication and representation of self, how to and what it means to invest, how money works in this land, how investing in one's own community and self, literally saves lives, communities and culture, for generations to come.
Classes, employment and training will then continue with rehabbing our neighborhood buildings into new educational and family academic sites, social safe-havens for all members, improving the look and handling of our current businesses, redeveloping the face of our residential living, creating a cleaning system that keeps our streets and grass areas safe and desirable, creating a security system that protects our members and teaches proper defense classes for all, utilizing the grass areas and residential backyards to collectively grow vegetable gardens for our local grocers. These gardens will be maintained by our much older elders along with our youth.
We will have our banks to refinance our loans and mortgages, so our land, profits and wealth will be handled through our communities. Our banks will create programs that eliminate bad credit history, and develop investing incentives. These incentives will help our businesses expand and keep their doors open for our young inquisitive minds. Annual incentive checks will be given to members based on a percentage of what they spend while patronizing our communities establishments, locally and worldwide. Calculations for this percentage will be via membership discount cards. Cards will be given after opening their membership accounts at our financial institutions and passing the initial Communication and Community Development classes.
Alternative Approach Initiative
This initiative was designed to educate and create an increase of awareness throughout the African American community in regards to empowering and enhancing the usage of complimentary and alternative medicines to decrease the suffering surrounding multiple chronic co-morbidities and unawareness in which the body has the ability to heal independently through proper application of nutritional supplements, homeopathics, natural herbs and stem cell therapy with the implementation of consultation.
Anti Bullying Initiative

#DONTbetheBULLY Campaign that has gained recognition in regards to bringing awareness to the act and the outcomes of bullying. With this #DONTbetheBully Campaign, we have demonstrated success and would like to continue. What has kept us viable during this campaign is the fact of bullying being an ongoing problem in today's society that has shown its presence in schools, neighborhoods, churches, and even places of employment.
This has become an epidemic around the country and has caused many children as well as adults to commit suicide. What will keep us successful is our industry relationships, associations, and also the fact of developing, managing, and promoting exceptional events that will educate the community on issues in which are affecting our youth while incorporating entertainment to grasp the attention during the presentation ofbullying and its effects. This initiative is designed  to provide better opportunities for our youth.
Be A Mentor Be A Friend Initiative
This initiative was created to offer counseling and guidance to young men in the community between the ages of 12 and 18.This program is design to help these individuals make right choices, set new goals and achieve their dreams.I can, You can, We can make a difference if We Stand Together!!!
Black Economics Initiative
Ensure, there are educational outlets that are clear and concise. Placing emphasis on why our black dollars need to remain in the black community. Also, educate individuals on the overall role that African Americans play in the national economy.
Black Vote Initiative
Organize and unify all eligible black voters into a single, solidified voting block that will lobby the agenda and interests of the Black Community on a local, statewide, and national scale. This will not consist of a political party, but rather a 40M strong voting power harnessed and applied as negotiable currency with any and all political candidates who wish to secure the support of the Black Community. All politicians seeking the black vote must sign an irrevocable covenant with the Black Community pledging their unflinching loyalty and steadfast allegiance to the Black Community's agenda and interests.
Black Wall Street Media Initiative
The Black Wall Street Meadia initiative is our way of making sure that current news about African Americans and all black countries are properly and accurately brought to the forefront and that people are never left in the dark about what is happening in the mother continent and throughout the diaspora.
We will do this by building and international internet radio, blog, vlog, and TV station. With a network of reporters and journalist that work together to bring all the news throughout the diaspora to the ears and eyes of our people throughout the world in one unified communications network. We will start this by February 15th on radio and our web sight.
Black Wall Street Support Black Business Mega Day Initiative
This initiative was created to invite all black owned businesses to come to one location to set up their business booth in order to create revenue.
Black Wall Street USA Council on Reparations
Reparations for slavery is absolutely necessary so that substantial compensation could be provided to the descendants of formerly enslaved Alkebulan/African people who suffered & died under the disgraceful United States Slave Trade Human Rights Violations against our people, & also for the Torture & Racial Oppression of all Black / African American / Israelite People who suffer to survive in North America to this very day as a result of the systematic onslaught against the survival & progression of our people.
Black Wall Street Venture Capital Fund Initiative
The Black Wall Street VC Fund will be our own venture capital fund used to provide startup and expansion capital to black owned businesses in need of funding. The Black Wall Street SW regional chapters will have their own VC fund that is endowed by the IBMF and supported by our chapter's individual efforts to procure ongoing contributors from the local Black Community.
Black Wall Street Youth Preparation Initiative
Purpose: To encourage the youth, ages 5-18, to take pride in themselves by making change in communities throughout their community and in surrounding areas. This allows them to take pride in and feel a connection to every community they provide stewardship.
Action: Take young upcoming Kings and Queens into different communities throughout their city and demonstrate how they can impact change through Communal Beautification, Donations and observing how to connect with others by spreading knowledge of The Black Wall Street mindset and movement. Proverbs 22:6 Train up a child in the way he (they) should go, and when he (they) are old they will not depart from it.
Black Wealth Consortium Initiative
A Consortium of enterprises owned and controlled by Black families, built through leveraging real estate entrepreneurship to take controlof their time while living the desired lifestyle in pursuit of purpose/passion; along with empowering African-American communities to > build generational Wealth BWC operates under these three pillars: KNOWLEDGE Pillar 1: Personal Empowerment, Religion Divinely Empowered Minds. Pillar 2: Financial Intelligence Employee Education Wealth Building Entrepreneurs. (POWER TO PROSPER)  APPLICATION Pillar 3: Real Estate Entrepreneurship, Social Activities Enterprise Collaborating and Resource Pooling.
Build and Thrive Initiative
The Build and thrive initiative is designed to bring entrepreneurial Concepts from thought to a thriving National or international business our goal is to be with each participant step by step, we will work with every business that joins the program by offering a team of marketeers, tax consultants, business law professionals and educators in order to strengthen our communities and build International Trade alliances.
Building Generational Wealth Initiative
We will have monthly educational workshops on various different wealth building topics. Credit Repair, Home Ownership, Multiple Streams of Income, and Real Estate Investing, just to name a few. Our goal is to empower our communities through education. We will also provide an action plan.
Business & Personal Development Initiative
Provide women the information & education to build successful businesses, system operations and the personal development to operate as a business. Fellow team members can assist with providing opportunities, resources, networks and intellectual property to develop and build a strong network of women within Black Wall Street USA. Our objectives are to offer offline and online education and workshops, that bring in experts in the various fields of finance and business, that will assist women with financial education as well as business and personal development. Our goal- is to offer monthly, quarterly and yearly webinars/live workshops and a book club for women. We aim to increase the number of women participating in Black Wall Street USA. Our is goal is to host monthly networking events, collaborate with other women organizations nationally and globally, engage sororities, celebrities, women of influence and power, as well offer workshops and seminars at Black Enterprise, Essence , and other prominent black events, to gain a presence and a voice for Black Wall Street USA.
BWSUSAIRR Criminal Reform Initiative
Gaps & Barriers to Re-entry An effective HolisticRe-entry and Rehabilitation System begins with a Cognitive-Behavioral Therapy Program in the inmate's pre-releaseprogram. This is to provide clients with the skills to recognize and change the thoughts and behaviorsthat led them to incerceration. This process provides them with emotional self-management skills and as well as a life plan upon release.
Upon release, theirother needs: Health & Wellness, Housing, Education, Life Skills & Employability Skills, Employment & Entrepreneurship, andRestoration of Civil Rights must also be concurrently addressed. Woven into their home setting is a continuationof the Cognitive-Behaviorial Therapy that provides them with a supportive peer group and the life skills to be successful in living inthe outside world.
Seven Key Areas Met By BWSUSAIRR and Network Partners The following are the seven key areas that have been identified as needed by clients that clients concurrently as a system obtain their releasefrom prison.
•Cognitive Behavioral Therapy –meeting the emotional-social-behavioral needsat pre-and post-release
•Employment & Entrepreneurship –obtaining employment or entrepreneurial opps for thosereleased
•Housing –meeting housing needs of those released
•Health & Wellness–meeting medical careneeds to those released
•Education –meeting education needsof those released
•Life Skills & Employability Skills –meeting the life and employability skills of those releases
Restoration of Civil Rights
assisting those released obtain the restoration of their civil rights so that they can life as full citizens after they have paid their debt to society PTC-RRC begins with the Cognitive- Behavioral Program, Pathway to Change, being integrated into the clients'pre-release program. This is to provide them with the skills to recognize and change the thoughts and behaviors that led them to come to jail/prison.
This process provides them with emotional self-management skills and as well as a life plan upon release. Upon release, their other needs: Health & Wellness,Housing, Education, Life Skills & Employability Skills, Employment & Entrepreneurship, and Restoration of Civil Rights are addressed. Woven into their home setting is a continuation of the Cognitive-Behaviorial Therapy that provides them with a supportive peer group and the lifeskills to be successful in living in the outside world. 1. Cognitive Behavioral Therapy:
Residential Advisors (RAs) living at the residential setting whereclients are placed after release are Certified Pathway to Change facilitators. Theyfacilitate group therapy sessions where clients are continued in the Pathway to Change process. This group, consisting of former inmates who are now productive-minded individuals equipped with emotional management skills, a sense of purpose, and a lifeplan, becomes the newpeer group for each client member. This CBT therapy forms the foundation of the employability skills training, job training, academic training, and entrepreneurship training that clients receive in order for them to achieve their life goals. The families of the clients are also availed the opportunity to participate in this same process with members of other familiesof clients; andthis group serves as a newpeer group and support network for these families as well.
2. Employment & Entrepreneurship:
Employability skills and job training are provided by BWSUSAIRR while entrepreneurship skills training and job creation are facilitated by BWSUSAIRR. Whether a client is placed on an employment and/or entrepreneurial track is based what is revealed about the person's lifeplan duringthe Pathway to Change process. BWSUSAIRR coordinates with organizations whom provide jobs to clients, provides them the requisite skills training necessaryfor employment and places them into the job. BWSUSAIRR coordinates the creation of micro-economicecosystems that create employment for clients through facilitating the investment of corporate funds into social enterprises that both create businesses that provide employment to communities as well as provide a good return ontheir investment
3. Housing:
BWSUSAIRR facilitates the provision of housing accommodationfor clients upon their release from incarceration. These accommodations have life-in Residential Advisors whom continuethe Pathway to Change CBT group environment for its residents. BWSUSAIRR createsinvestment opportunities in social enterprise to provide housing for those being released from jail or prison. Targeted Micro Enterprise unites market needs withlocal micro enterprise investment creating a sustainable infrastructure. Every person released from jail or prison requires housing, in addition to a standing need for affordable housing in most communities, clients returning to society is its own catalyst for housing development. Once the clients secure employment or entrepreneurial income, from these earnings, they contribute to their housing costs.
4. Health & Wellness:
BWSUSAIRR facilitates the provision of health insurance and healthcare delivery and wellness activities to those released from incarceration. Depending on the circumstances,this coordinated along with the clients employment. Where clients are trained to create their own businesses, they are able to enter in group health insurance and wellness plans facilitated by either BWSUSAIRRcreates housing based on the TME model, healthcare and wellness services are created. Using Target Micro Enterprise, Urgent Care Clinics and Wellness Centers canbe created in communities based on the existing capital that circulates in their economic ecosystem. This targeted approach alsoprovides low-risk investment opportunities for organizations interested in social enterprise and making a good return ontheir investment.
5. Education:
BWSUSAIRR facilitates the provision of education servesfor clients. These services include literacy skills, GED/High School Diploma, Community College/College, technical trade schools, and certification skills testing. BWSUSAIRRcreates education enterprises that are able to provide educational services to meet the education needs of communities within a target microenterprise ecosystem, and expand these offerings to the larger population.
6. Life Skills & Employability Skills:
Both BWSUSAIRR provide life skills and employability skills to clients. These skills training are based on the principals provided in Pathway to Change curriculum. These principals are reinforced in the clients residential environment.
7. Restoration of Civil Rights:
BWSUSAIRR legal assistance for clients in order to assist them restore their civil rights. The restoration of civil allows clients greater employment opportunities, as well as the right to vote. BWSUSAIRR createssocial enterprise opportunities for legal organizations that desire to serve target micro economic ecosystems. In addition, to providing the restorationof civil rights legal work, which creates a positive relationship within the community, these legal organizations are alsobe to avail themselvesof the greater populationas clients for other legal work.
Call To The Alter Initiative
A Call To The Alter is an initiative in which focuses on bringing souls into the Kingdom of God to be saved. This event will consist of pastors, church choirs, spiritual dancers, and testimonies of all avenues of life. This initiative is to bring influential leaders to the same building to testify, magnify, and intensify the goodness of the Lord. All souls under the command of our God shall feel the anointing throughout the building. This event is a revival of God's people taking their lives back from the devil and recommitting their lives to God while giving all of the praise and glory.
Children Holistic Health Initiative

For children with special health care needs, healthy eating may be more complicated and even more important. Also, being physically active may require more creativity for children with special needs or disabilities. Screen time is an important topic too as children may need to rely on a computer or television for part of their recreation due to the technical age we are in. Skipping meals or not getting enough of the right foods may affect medical status. Our goal is to share ideas and strategies that have worked for other families with children and youth with health care needs so you can adapt them for use with your own children and families. Wellness is about promoting well-being and preventing illness and injury.
We want all children to live longer in good health, and we want to reduce the gap between the most and least healthy among them. But chronic diseases like heart disease, Type 2 diabetes and depression, are on the rise. More people are being diagnosed, and at younger ages. If this trend continues, more people will live, more years with a chronic disease than ever before. Some people are more at risk of developing a chronic disease than others. Rates of many chronic diseases are higher among people with lower income, education, and social status.
The good news is that the majority of chronic diseases and about 50 percent of cancers can be prevented through a combination of physical activity, smoking-free living and environments, healthy eating, and avoidance of high risk drinking. New research suggests that effective stress management may also play a role in reducing chronic disease. Evidence shows that experiences and environments in childhood and adolescence influence health, development, learning and behaviour throughout life, and the risk of chronic disease in adulthood.
We can take steps to reduce these influences and raise healthy, happy children who are successful in school, work, and life. To give every child the best start in life, we need to take into account the needs and circumstances of families that experience greater challenges and have fewer opportunities to improve their health - generally speaking, these are low income families, rural residents and First Nations people.
Clean Survival Classes Initiative
These classes teach gardening skills, homemade natural water filters, mini solar panels, small quick homemade batteries that produce powerful lighting, fishing skills, and nature survival skills.
Contracting Education & Certification Initiative
Provide local sources for minority business owners to become educated and certified to do business with their local city, state and federal government. Facilitate opportunities to bid, partner and subcontract with other businesses in our districts for maximum exposure to be awarded long term contracts. Establish a process where awarded businesses have options to invest or fund other initiatives.
Dual Citizenship Initiative

Dual Citizenship Opportunities.
Dual citizens have access the same set of opportunities in two countries. For example, as a dual citizen you will be allowed to vote in both countries. You are allowed to work in both countries, so you can choose the country with better wages or conditions. You will be allowed to own property and take advantage of two government services systems. You can choose where to go to school and pay a citizen's tuition.
Cultural Education.
Having dual citizenship gives you the chance to educate others about the culture and people of two different countries. Governments may like dual citizenship because it helps to promote a country's image and culture abroad. If you have two passports, you may have more access to the world. For example, a typical American citizen cannot travel to South Africa without applying for a costly visa -- if that American citizen also held Ghanian citizenship, she could simply present her Ghanian passport at the time of travel and go to South Africa without a visa.
Sense of Belonging.
Dual citizens may carry two passports and therefore feel reassured that they belong and are welcome in both countries. Though one country may be a homeland and the other a new home, dual citizens get to fully experience and embrace the ideals of both. Dual citizenship can strengthen loyalty -- both political and cultural -- to the second country by making dual citizens feel welcome and accepted.
Ease of Travel.
If you are a dual citizen, you enjoy the protection of two governments. When traveling, you can appeal to one or both governments' embassies if you have problems. When asked for identification during international travels, you can supply the passport that is least likely to raise eyebrows or cause problems among officials. You can also travel to both countries as a native citizen, avoiding the lengthy airport queues and questioning about your purposes.
Dual Citizenship Passport Initiative
ENUF Dual Citizenship Passport and Equity Card for $28 trillion dollar claim on land of Liberia. Need web development Resources to Travel Graphic Design Administrative help Goals: To provide a gateway for all to go to Akabula Land Ethiopia-Ysrael Use resources from passport to Develop our Spiritual Liberation and Economic Emancipation. Objective: Build Wall Street Global as vehicle for ENUF Regional Development Corporation Goals to empower the masses of Black Hebrews in Akabula and USA
Educational Workshops Initiative
We will have monthly educational workshops that will educate the community on the value of growing and eating healthy foods that can change and heal our bodies the way that God intended.
Eliminate Police Excessive Use of Force Initiative
We are working to eliminate police excessive use of force and end police brutality. Partnering with our local NAACP and other community organizations to host a series of Town Hall meetings to address the issues.
1. KNOW YOUR RIGHTS Not necessarily in that order.
2. We will let the community know their rights, when stopped by a police officer.
3. Just a simple Q & A with our Chief of Police.
Our fellow members can assist by helping get the community out to these events. Help with planning the above as well.
Establishing Solid Black Owned Businesses by Building Initiative
This initiative will enable business owners to build their businesses credit by using the EIN number and not the owner's social security number as the means to build credit for the business. It has long been established that a solid business has it's own credit and is able to stand on it's own by having the ability to secure credit and borrow money for inventory, payroll, supplies, etc.
Businesses officers should not have to provide a personal guarantee in most cases. It is necessary for black business owners to tap into the credit and capital available to non-minority business owners in order to succeed and thrive. In this initiative, we seek to assist 500 newly and established businesses by the year 2020; this will provide black business owners the ability to provide over 6500 new jobs and assist in the goal of achieving $100,000,000 in buying power to build black owned businesses in multiple cities and states.
This initiative will focus on black owned businesses located in the Dallas area and will encourage those businesses to conduct business at the local, state, national, and International levels by networking with business owners in the black community and those who are members of Black Wall Street USA. Businesses who are not members of BWSUSA will be encouraged to join in order to further the initiatives.
Financial Educational Curriculum Initiative
Complete an educational platform to house curriculum to assist youth and adults with financial education, wealth building strategies and debt elimination.
Financial Literacy Initiative
Provide support for education and empowerment in the areas of Financial Literacy and Entrepreneurship. Specifically focused on our youth (the future generation); Coming together as a group of professionals and inspiring our youth to reach their maximum potential. Allow and encourage their ideas to flow; provide an environment of positivity and Love. Teach lessons like:
The Power of compounding interest
Business Fundamentals
The Power of Ownership
How to choose an investment
The Power of Real Estate
Generational Wealth Spiritual
Strength Health and Well being
These are some of the skills and knowledge that need to be taught to our young people. These skills can strengthen them and can be passed on for generations to come. My hope is that this type of education can be incorporated in the master plan of BWS Sacramento.
Financial Literacy & Credit Initiative

Defined as the ability to use knowledge and skills to manage financial resources effectively for a lifetime of financial well-being. Placing emphasis on the importance of credit.
Financial Literacy Vehicles Initiative
The financial landscape has gotten quite complex today. There is a need to help adult Americans teach their children the disciplines of money management. How to protect their assets, manage and grow their retirement plans, find safe financial vehicles to invest in and learn about tax-free investing. All this is available right now if we take advantage of the opportunity!
The opportunity is to increase the number of registered financial advisors in our communities across America. The ultimate goal is to establish financial service brokerages in all of Black Wall Street USA's Districts creating jobs in the community with individuals who live in the community. It's a win-win situation for the company that is partnering with us, the registered reps and BWSUSA.
Global Greenology National Initiative
A global manufacturing and design company specializing in environmentally friendly building solutions. If you can design it, you can build it with Global Greenology products. The initiative is to prevent pollution, market the best preferred Green Products and to Recycle. The effort utilizes 100% of recyclables processes to bring to the market the best preferred green products.
This national initiative will educate state, city and local government, commercial and residential customers on finish Green products and the importance of recycling so that the home of tomorrow can be built to be energy efficient and sustainable.
Group Investment Initiative
Create or determine suitable platforms to utilize as a crowdfunding or pooling resource for the purpose of group purchases and investment into all forms of Real-estate. Target land and commercial properties in specific areas on the radar to be gentrified.
Government Contracting Equity Initiative
Provide local sources for minority business owners to become educated and certified to do business with their local city, state and federal government. Facilitate opportunities to bid, partner and subcontract with other businesses in our districts for maximum exposure to be awarded long term contracts. Establish a process where awarded businesses have options to invest or fund other initiatives.
The municipalities must clearly define their program and create a clear policy. The state must determine where they want their supplier diversity program to focus: on businesses owned by women, specific racial and ethnic groups, people with disabilities, veterans, or small or disadvantaged businesses, for example. Then municipalities must create a supplier diversity policy statement that defines these groups so people know what to look for and how to evaluate various municipal agencies. The municipality policy should be part of their standard, non-negotiable operating procedure.
Municipalities must secure commitments from the top down that are key to supplier-diversity success and is unwavering in leadership commitment. Have the agency's head executive personally sign off on supplier-diversity goals and metrics; Audit their own state supplier-diversity numbers; Mandate that supplier-diversity metrics be included in every request for proposal (RFP). Black Wall Street USA believes that in order that municipalities strengthen their commitment to diversity, the elected officials must make sure that the head of the supplier diversity program is at the senior management level or above, and has control over state government purchasing. And we further  recommend that this person has gone through the program and a person of color.
Make all ageny executives accountable. Tie the attainment of supplier diversity goals to the compensation and performance plans of state higher-ups and senior management. We want the leaders to set individual goals that differ for each business system or unit based on size and then incent–using performance bonuses–against those supplier-diversity targets, which should be reported regularly at least quarterly. We request that the municipality give metrics proper visibility, create a scorecard that places appropriate weighting as it relates to diverse vendors so state decision makers can measure the benefits of selecting them.
Develop and identify opportunities for supplier diversity. We suggest that the government supplier diversity development should be formally integrated into its strategic sourcing process. For example, insert standard language into RFQs/RFIs/RFPs to make it easy to identify the categories of diversity suppliers. Set goals for the supplier selection process so diversity suppliers are included. Proactively develop diversity suppliers for underutilized product, service, and commodity areas. And ensures that the supplier screening process is transparent, fair and consistent?
Municipalities should leverage business networks like Black Wall Street USA to find new diverse suppliers. A common best practice is to create a comprehensive database of Black- owned businesses. But this requires a substantial amount of time and effort. Business networks like ours can help the state with this. For example, matching services such as ours make it much easier for buyers to find and evaluate non whiite suppliers. Even better, these suppliers are already set up to transact with the state through the network. Business networks can also provide a ready-made purchasing system that helps the state track supplier diversity performance and target specific contracts for additional focus, outreach, or consideration.
We strongly suggest that the governmental agencies and corporate America integrate supplier diversity throughout the state system. When supplier diversity is integrated into the strategic-sourcing process, it makes it much more sustainable. US municipalities needs to consider implementing a champion"program so they'll have enterprise-wide commodity champions with significant supplier-diversity commitments.
Agency heads can raise awareness, keep their finger on the pulse of opportunities, serve as liaisons with stakeholders, and assist with diverse spend targets. We further recommend that the municipality heads create a supplier diversity 101 program for all employees that will answer basic questions such as, What is the value of supplier diversity? What's the business case? And why is it important?
Black Wall Street USA recommends the establishment of a continuous improvement plan. There's always room for improvement–and as the US municipality diversity supplier program grows, they will need to enhance processes so that demands continue to be met quickly and efficiently. For real and long term improvement we propose that municipalities conduct independent internal annual audits to verify if current activities and results align with the states plans and expectations, as well as changing regulations.
In California they run surveys with key internal stakeholders to see if its current program is meeting and exceeding their expectations. Others can also create a process to facilitate ongoing communication between other agencies and SBEs and other black and minority groups. And participate in benchmarking with other corporations and entities to identify best practices.
Healthy State of Texas Initiative
This initiative was designed to present a strategic avenue to healthy life without  pharmaceutical dependency. The Healthy State of Texas eliminates toxins within the body through the feet. The toxins within the body exit through feet using touch therapy causing the body to go into self healing mode. With this technique, the body is able to provide relief through relaxation providing  healing and restoration to the body as well as the soul.
Holistic Health and Wellness Education Initiative

A Dynamic Multidimensional Functional Mode For Holistic Health. Educating about Spiritual Health, Mental Health, Physical Health, Emotional Health and Social Health. High levels of spiritual, emotional, and social health can positively impact physical and mental health outcomes, including a heightened enthusiasm for practicing positive health behaviors. The profession of health education, is in a position to more fully encourage and support a holistic health and wellness transition in the populations it serves. This requires efforts at both the individual and the national level.
Holistic Health Businesses Initiative

Holistic health businesses that will help us to live longer and better so that our minds bodies Spirits Souls can get closer to God so we can concentrate better on God. Heath. Wisdom.  that's what creates Better Health Better Living  and greater wealth.
Holistic Fitness & Wellness Initiative

Physical Activity To Improve Your Wellbeing. It covers how being active is important for our physical and mental health, and explores which sports or exercise may be best for you, how to overcome common barriers, potential risks and how to plan your routine safely. Providing information on fitness and wellness and to serve as a guide to design, implement, and evaluate a complete personal fitness and wellness program. Integrating the basic components of fitness and wellness in understanding human health in order to achieve well-being.
Offering current information in the health field and provide self assessments for health risk and wellness behaviors. This includes lifestyle modification, nutrition, weight management, health risk reduction, exercise and aging, exercise related injury, exercise and the environment.
Holistic Mental Health Optimal Living Initiative

Mental health well-being can be improved and developed using several different holistic methods. Holistic mental health approaches ensure that support and comfort are provided to the individual, their family and community. Physical illness and psychological symptoms are often caused by imbalances in the body. There are several causes to mental health conditions such as irritability, depression, anxiety, poor diet that can trigger an episode.
Some of the symptoms of these diseases includes fatigue, insomnia, anxiety, and stressors that are often complexed by the consequences of mental illness. The use of holistic approaches to mental health care can be significantly helpful to mentally ill clients and their disease. Identifying holistic strategies that children, adolescents and adults can use to improve and maintain mental health.
Holistic Nutrition Initiative

Eating for mind, body and soul. In today's fast-paced, high-demand world, we have become a culture focused on convenience and that includes how we eat. When hunger strikes, it's much easier to open a can, unwrap a package or pop a lid than it is to actually prepare a fresh meal. But according to holistic nutritionists, the cost of convenience is not so much the impact on your pocketbook, as it is the impact on your health. With the epidemic rise of obesity and diabetes, the link to your health and what you eat has taken center stage and many are looking to holistic nutrition as a way to not only feed their bodies but heal themselves as well.
Holistic nutrition is all about eating healthy food as close to its natural state as possible for optimum health and wellbeing. Hallmarks of holistic nutrition include unrefined, unprocessed, organic and locally grown whole foods. It's an approach to eating that very consciously considers everything that's eaten and focuses on eating for health above all else. Holistic nutritionists believe that food is not only fuel, but medicine for the body. This famous quote; "Let food be thy medicine and medicine be thy food," is a principle embraced and promoted by holistic nutritionists.
By following a holistic nutrition plan, you may experience a number of health benefits, also holistic nutritionists believe that many chronic illnesses can be prevented or improved through diet, and promote the use of holistic nutrition to manage conditions.
Homes and Heritage Initiative
The Homes And Heritage Initiative is design to Help build wealth in the Black Family bye Building security in our community through home ownership. Our desire is to help 100 family secure homes within the black community and therefore strengthening our political power within our own communities and wealth in our own families creating a Heritage of a healthy and thriving community.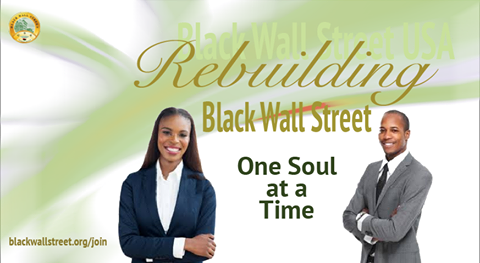 International Black Monetary Fund (IBMF) Initiative
Black monetary fund subsidized and replenished by the nominal monthly contributions from BWS  members and members of the Black Community. The monthly contribution amount will be $5, which will enable the IBMF to amass abundant resources to empower Black Wall Street to finance projects, enterprises, black owned businesses, and infrastructure on a local, basis that benefit the Black Community.
K-12 Educational System Initiative
Establish local K-12 Educational System focused on STEAM education that targets melonated students suffering from achievement gap in content areas of Reading, Math and Science. Successful graduation from ECHS requires meeting "Cal Poly ready" STEAM prerequisites which earns Associates of Arts degree in Liberal Studies w/ emphasis in Science and Math along with HS diploma. How: Partner w/ local support groups/systems to implement best model for educating scholars from low socio economic backgrounds. Current partnerships: Cal Poly at SLO, Cosumnes River College and Fortune Schools.  
#KnowledgeUp Initiative

This initiative was created to educate underprivileged communities by administering classes in the areas of grant writing,  business structure and operation, adult literacy, spiritual guidance, voting and election procedures, emergency management, parenting, anti bullying, problem solving, how to protest, reparations, economic development, building and contracting in order to educate them on areas in which the community is lacking in regards of just being knowledgeable of resources.
Legacy Ladder Initiative
The legacy ladder initiative is rooted in bringing communities together in an effort to guide students on major life transitions. The idea is to train students as mentors, as they are mentored by students, or community leaders; targeting struggling students as mentees, and top students as mentors. In this initiative, students will be mentored by students two years older through elementary, middle high school (11th/12th mentors college students) and college (mentors being professionals).
Students will meet with their mentors 2-3 times a week. Fellow members can assist in implementing this initiative by connecting with local schools, colleges students, and community professionals to be apart of this initiative.
The objective of this initiative is to connect struggling students with students and professionals who are leaders, in an effort to guide students in a new direction. Project goals are to connect about this initiative with community leaders, college students, in addition to, one elementary, middle, and high school that all align with the school students will attend throughout their grade school years.
Low Income Housing Initiative
Better housing for African American people who have low income and give them a chance to live a better life and after one year of renting if they take care of the home set them up with a mortgage for ownership.
Men Holistic Health Initiative

The Way To Wellness This can be helped along by adding other healing modalities to the mix, especially ones that involve touch or physical experiences, such as massage, acupressure, healing baths and aromatherapy. Interaction and support from a loving friend and companion are also extremely valuable, establishing connections that will nourish body, mind and spirit with Vital Force and a sense of belonging.
Exercise, for the many reasons mentioned, is extremely important and the key to maintaining an uncongested system in which chi flows smoothly. In general, to support adequate detoxification and vigor, the diet should be fairly simple, including many steamed vegetables, some whole grains, and high-quality protein from organic chicken and fatty fish (salmon, for example).
Outreach Reentry Ministry Initiative
Outreach Reentry Ministry, Inc. provides services to prisoners, ex-offenders and their family members. Our programs provide support to those applicants for the development and implementation of comprehensive and collaborative reentry strategies specifically designed to increase public safety by reducing recidivism. Outreach Reentry Ministry, Inc. provides reentry services to individuals leaving incarceration (with a focus on individuals identified as being at medium to high risk to recidivism) including AA/NA programs, anger management, support for housing, education, employment and family relationships as well as and mental health treatment linkages, and therapy that addresses criminal thinking patterns.
P.O.P. Movement National Initiative
Has developed a Network Business Alliance Umbrella that seeks to help all families. Its network of business partners have developed a new eco-system that provide a pathway out of poverty for millions. This support alliance umbrella serves to increase the total strength of our collective strength to: Create jobs, improve education, create more businesses opportunities, rebuild and restore impoverished communities.
Maximize the ability to grow wealth, develop programs that enhance health and develop programs that enhance health protection for millions of Americans lacking skills. This national initiative covers broad education for the segment with disabilities or criminal backgrounds, including felonies. The ultimate goal is to create a minimum of 1 million jobs within the next 2 years.
Private Black Economy Initiative
Establish our community's own private economy, using our own branded crypto currency, that we own and control. Likewise, each Black Wall Street District will have its own crypto currency investment club to facilitate this endeavor. In addition, by mining (creating) our own crypto currency on a using open source software and a decentralized network of crypto currency miners (computers) we will empower our community to own, control, and dominate our own economic system and monetary reserve.
Thereby, empowering every Black Man, Woman, and Family to become their own private crypto banker, own their own private crypto bank, which they totally control, that cannot be taxed, cannot be seized, cannot be frozen, that is not subject to the fiat currency system, and that remains anonymous. In essence, our communities' collective private crypto banks will constitute our own private World Black Bank.
Private Family Banking Initiative
Educate the Black Community on the Infinity Banking model used by the "1% " for over 100 years that will enable every black family to pay themselves interest instead of the big banks, invest in the same high-yield investment products that the wealthy do, provide secure, life benefits for their family, enjoy a 100% tax free retirement plan, a guaranteed return on and protection from loss of their principal, and protection of their assets from litigation and seizure.
Private Family Foundations and Business Trusts Initiative
Providing every Black Family with its own non-operating family foundation and business trust which the wealthy "1%" have used for over 100 years. These aforesaid entities guarantee trans-generational wealth transfer, avoidance of death taxes and probate, ironclad asset protection, reduction of annual taxliabilities, avoidance of lawsuits and judgements, protection of retirement savings, real estate investor tax benefits, and in most cases avoidance of property taxes and capital gains taxes.
Protect and Respect the Vulnerable Initiative
Our community is plagued by people who need help and do not know where to get it. Connecting people trying to get social security permanent disability with advice and representation. Social Security disability attorneys and representation greatly increase someone's chances of being approved. Without being approved, a person ends up depending on their family and drains resources that could be used to get the family to a better economic situation. The help that fellow team members can assist with is getting this information out to their members and making sure at a minimum that anybody applying for Social Security Disability at least reach out and get advice on the process. Objective and Goals = At least 10 calls from each region each month. Help at least 100 members or their acquaintances receive disability in 2018.
Purchased Inheritance of Liberia-African Union Initiative
ENUF Dual Citizenship project with black Americans claim on purchased inheritance of Liberia-AU: ENUF has put claim demand on assets bought by American Colonization Society ancestors after 400 years of bondage in America? This will be commemorated by Trump legislation United States Congress H.R.1242: ENUF claim inheritance by American Colonization Society purchase of LIBERIA $28 trillion dollars in ground. We offers consultation to forming commodity markets, private placement financing of all mined minerals in LIBERIA. Our African Union 6th region diaspora demand starts in Democratic Republic of Congo. With our Bullion Bank of Africa for stability of natural resources: We guarantee benefits to uplift the masses in Africa out of Poverty.
Regional Development Corporation Initiative
ENUF Regional Development Corporation will produce a dual citizenship passport to Liberia and African Union. ENUF will stake a claim to our ancestral inheritance of $28 trillion in ground assets for our posterity can have equity capitalization for development in all sectors. Needs: Website development Launch in Unison with H.R. 1242 for P.R. Legal Counsel to file International Claim Soft Cost for Travel.
Restoration Initiative
This initiative was designed to provide a model of restoration for inmates who has been released from prison to return to society in better conditions in the areas of housing, medical check ups, mental health evaluations, job placement, entrepreneurship, and many other areas while assisting the Department of Corrections and other local, state, and federal agencies in maintaining a low incarceration rate through restoration and kingdom building while enhancing productive citizens and positive leaders within our communities.  
Retirement Planning Initiative
Building and Creating Wealth by introducing products that protect now and grow for retirement and future generations without downside losses/with upside gains. Including ystems that allow those that aren't fully prepared for retirement and need to "catch-up" or those that want to generate additional income can benefit from.
Seniors Holistic Health Initiative

A Holistic Approach For The Elderly The need for homecare might continue to increase as over the next decade as the elderly population is increasing and people are finding reasons to take care of their aged at home. As the location of care continues to move closer to home.
The caring relationship between a caregiver and a elderly is vital for the total wellbeing of the elder. Elders require a caring relationship, which enables enhanced conscious awareness of life and health experiences. The nature of the relationship is to be able to relate to each other and be harmoniously attracted in having a meaningful and social relationship. Relatively healthy older people, particularly those in the 60 to 70 age range, are likely to need services similar to other adult health center populations.
They may face challenges similar to their younger counterparts; language barriers, limited health literacy, or cultural factors may impact health care access. Yet for the older-old, these familiar challenges are compounded by additional barriers to optimal care and quality of life. The disabled of any age often need supportive services to remain as healthy as possible and in the community. As the population ages into the 75+ or 85+ categories, there is more likelihood for the presence of disability and the need for special services.
Many more health programs are now beginning to serve disabled elders and even more programs are realizing that, given demographic changes, they must plan to provide services in the future that encompass not only the physical needs of vulnerable patients, but also the psychosocial needs that significantly impact health, health care access, and quality of life.
Stress Management Initiative

Coping Mechanisms And The Constant Challenge. Learn the many ways of Stress-Management Techniques and coping mechanisms which are ways to manage external or internal stress that you adapted to or acted upon.
Student Incentive Classes Initiative
This program takes kids from middle school through high school and places them in weekend hands-on skill workshops in their choice of careers for their future. This creates the mindset and motivation that helps kids stay focus in pursuit of their goals.
Our unemployed medical personnel, tradeskills men, policing units, educational instructors, sports coaches, craftsmen and women, and arts instructors will be using our educational facilities on weekends and summers for these incentive programs. Children will then be moved to the business field for weekend part-time practice with incentive pay.
Take Back Our Communities Initiative
Buying run down condemned properties and transforming them into something great, a sort of utopia. A safe haven, a place of learning, a place that teaches the history lessons that schools do not teach.
THAT Prepaid MasterCard Debit Card Initiative
Go to THAT Prepaid MasterCard® check out fees, and how the program works watch the 1 minute 12 second video as many times as you like; then signup to Get A Card use the promo code of the person who gave you this information! In Keeping with the original Black Wall Street spirit, when we use THAT Card we will create a Tsunami of cash flowing back into those communities!
Third Ward Houston Educational Enhancement Initiative
This initiative focuses on improving student and school improvements in Third Ward Houston. At this time, the four HISD public schools in Third Ward are in or near Improvement Required (IR) status, making them vulnerable to closure, take-over, or restarting. Black Wall Street Houston would join other organizations working on:
(1) The 3rd Ward Mentoring and Tutoring Initiative (Every Student Mentoring Program-ESMP);
(2) Parent and Community Engagement;
(3) Community Schools and International Baccalaureate Initiatives.
To date, the Hermann Park Rotary Club (HPRC) has developed contacts with supporters on the HISD school board and in the City of Houston's Mayor's Office to establish an ESMP Task Force, engaging representatives from the four participating schools, along with representatives from Texas Southern University, the University of Houston and Houston Community College. Black Wall Street USA might take a leadership role in establishing a community advisory board to support the schools and coordinate the array of volunteers and new professionals assigned to improve student outcomes. By working with the District, the City, the business community, and the non-profit sectors, Third Ward schools can be returned to productive institutions where all students achieve success consistent with their interest and God-given talents.
Vital Awareness Initiative
Thousands of measures are in use today to assess health and health care in the United States. Although many of these measures provide useful information, their sheer number, as well as their lack of focus, consistency, and organization, limits their overall effectiveness in improving performance of the health system.
Wealth Building Education Initiative
How to be debt free Tax strategies. Team members can assist by providing knowledge that would benefit those that we are trying to educate. Objectives is to be successful, while teaching others the value of money. My goal is to achieve this within the next 12 to 24 months.
Wealth Building Strategies and Principles Initiative
This is an Initiative targeted at educating our Black community, on wealth building strategies and principles. With America being the wealthiest country in the world, the idea is to teach and motivate others on how to create wealth and become debt free.  As an EVP Gold member of MyEcon, Inc., a Black-owned debt free company, which offers financial education along with the necessary strategies for personal success.  At my MyEcon Inc., our strategy is to give you the tools to build the foundation to your own financial success.  
We call it sharing the wealth or educating our Black community on what is available to achieve your financial goals. See below for more information about MyEcon. MyEcon, Inc. is a privately held; debt free company based in Gwinnett County, GA, a suburb of Atlanta.  The company was founded by a small group of entrepreneurs in 2005.  The company operates in the multi-billion-dollar Direct Sales industry. The founders' vision is to empower people to attain Personal Financial Success.
The company name MyEcon, is short for "my Economy"; because the founders envision each individual taking care of their Personal Economy just as governments and corporations take care of theirs.  MyEcon empowers its Associates to attain financial success by helping Associates earn income through a web-based business system and by teaching them financial strategies. The company currently has over 50,000 independent marketing associates and is one of the fastest growing companies in America.
Women Holistic Health Initiative

When women come together, amazing things happen. A certain healing takes place as they hold loving space for one another, creating an environment of trust, love, compassion, complete openness, and permission to just be themselves. The aim of this initiative is to evaluate the effectiveness of a mind, body and spiritually based health promotion program in women aged 18-70.
In particular the aim is to examine the effects of the program on the key outcome: physical activity; and secondary outcomes: self-efficacy, social support and personal barriers to physical activity. Also the effects on aspects of mental and spiritual health will be assessed. This targets African American women, a group previously shown to be at high risk of inactivity and associated health outcomes.
Women Membership Drives Initiative
Host events and opportunities for women to engage and get involved with Black Wall Street USA.  Reach out to young and seasoned women who can assist with making an impact with Black Wall Street USA and women on a national and global scale. Fellow team members can assist with providing opportunities, resources, networks and intellectual property to develop and build a strong network of women within Black Wall Street USA. Our objectives are to offer offline and online education and workshops, that bring in experts in the various fields of finance and business, that will assist women with financial education as well as business and personal development. Our goal- is to offer monthly, quarterly and yearly webinars/live workshops and a book club for women. We aim to increase the number of women participating in Black Wall Street USA. Our is goal is to host monthly networking events, collaborate with other women organizations nationally and globally, engage sororities, celebrities, women of influence and power, as well offer workshops and seminars at Black Enterprise, Essence , and other prominent black events, to gain a presence and a voice for Black Wall Street USA.
Yielding Heritage With Honor (YHWH) Initiative
It is is a community development organization (CDO) with a multi-phased / faceted approach to help establish the infrastructure necessary in order that we may re-establish and re-develop the culture of the Negro, Black, and or African American family.  Empowering our biblical families to move from the states of dependence and independence, with an objective of ultimately reaching a state of interdependence.  It is only at this state can we as a culture and a people, shape our own future and embody / be the execution of the blessing of Abraham in the larger community where our families find themselves.
Young Entrepreneur Radio Initiative
This initiative is a radio show geared towards all aspects of being productive as youth and rewarding those who are making great contributions to Black Wall Street by being productive youth in the community while promoting the morals and values of Black Wall Street but ultimately the morals and values of the Lord through radio.
Young Entrepreneur Red Carpet Awards Show Initiative
This initiative is to reward the youth for a productive school year by an evidence based method to view success through report cards, behavior reports, and three references from school of attendance.
Young Entrepreneur Summit Initiative
This initiative was created to allow all youth from various districts across the state to designate one day to come together to discuss how the youth feels about various topics in which they deal with everyday. This initiative is attached to motivational speaking and various professional athletes coming to encourage the youth.
Young Entrepreneur TV Initiative
This initiative is a television show geared towards all aspects of being productive as youth and rewarding those who are making great contributions to Black Wall Street by being productive youth in the community while promoting the morals and values of Black Wall Street but ultimately the morals and values of the Lord through television.
Your Next Initiative
The your next initiative is designed for our next generation of business owner and entrepreneurs. The desire of this program is to help our next generation of entrepreneurs and business owners pinpoint their business idea and to make clear their business desires while we helping them fill the gaps that we currently have in the business world that desperately needs to be filled.
Youth Peace Camp; Cultural Education Program in Africa Initiative
The program objectives are implemented through 100 hours of pre-trip cultural orientation and leadership development training programs, including 40 hours of conflict resolution and team building workshop, fundraiser planning, select readings and discussions on African culture(s) and politics as well as contemporary issues in peace and nonviolence, youth mentoring, and community engagement.
While in Africa the participants will participate in 3 educational seminars, engage in formal and informal discussions and debates with their counter parts about youth development and civic engagement, nonviolence and human rights, and US-Africa relations; they will meet with government, religious and community leaders, and visit major educational, cultural and significant historical sites in various parts of Africa (Ghana in 2019).
Youth Wealth Empowerment & Stock Advocacy Endeavor Initiative
To promote personal finance, business development, group economics. To increase historical economic awareness.To prepare children to survive and thrive in a capitalistic society. To introduce children to the stock market. Black Wall Street Indiana will implement this initiative by seeking out certified financial agents willing to teach courses on various topics that fall in line with our objectives. These courses will vary in length, depending on funding and venue availability.
#YWESAVE Initiative
This program seeks to prepare our youth to survive and thrive in a capitalistic society by increasing historical economic awareness. We intend to do this by promoting personal finance, business development, and community-first economics. We also intend to introduce the youth to the Stock Market and the values of ownership through investment. Black Wall Street Indiana will seek out qualified Black financial teachers and consultants to conduct informational classes. This is intended to be an ongoing program.